The 2023 Fall Exchange Program at FPT Japan Academy has started with the largest number of student in this year!
83 students of the Japanese language department of FPT University came to Japan to begin a 3-month journey filled a lot of knowledge and fun.
This semester has largest number of students in 2023. Participating in the credit exchange program, students will have the opportunity to improve their language skills with programs to learn 4 Japanese language skills directly with native teachers; Participate in extracurricular activities: experience Japanese culture, visit and meet businesses, interact with partner universities,…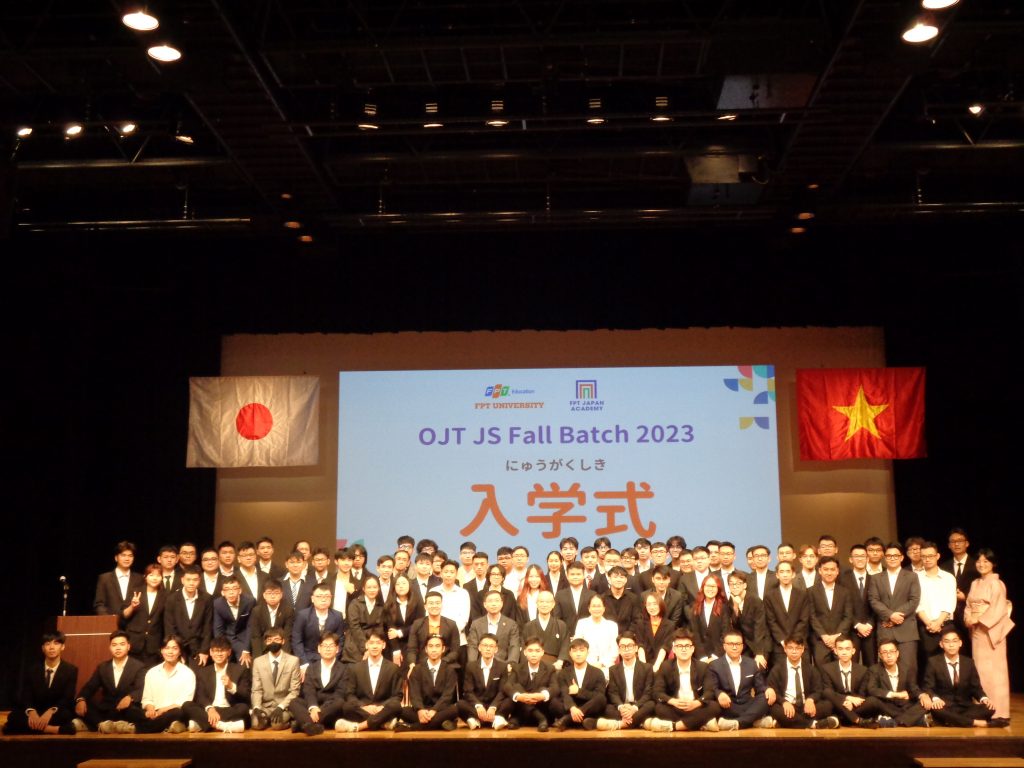 On the afternoon of September 5, the Opening Ceremony of the fall credit exchange course took place at FPT Japan Academy (FJA) with the participation of Principal Kuroda Hideo, Mr. Trinh Van Thao – CPO FPT Japan Holdings and Ms. Pham Thi Thanh Hoa – COO FPT Japan Holdings (FJP).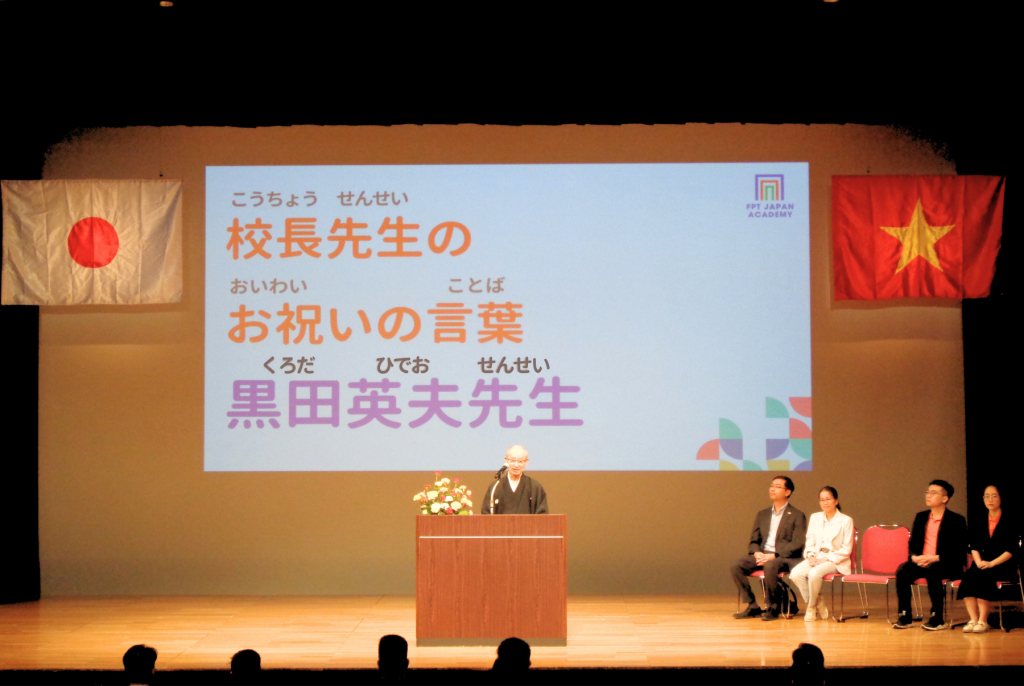 Also during the Opening Ceremony, the Principal had three things to convey to the students: take advantage of this time to communicate a lot with Japanese people; Observe and learn about the way of thinking, habits, and customs of the Japanese people, discover new and unique cultural features of Japan; Go to many places, explore and experience a lot.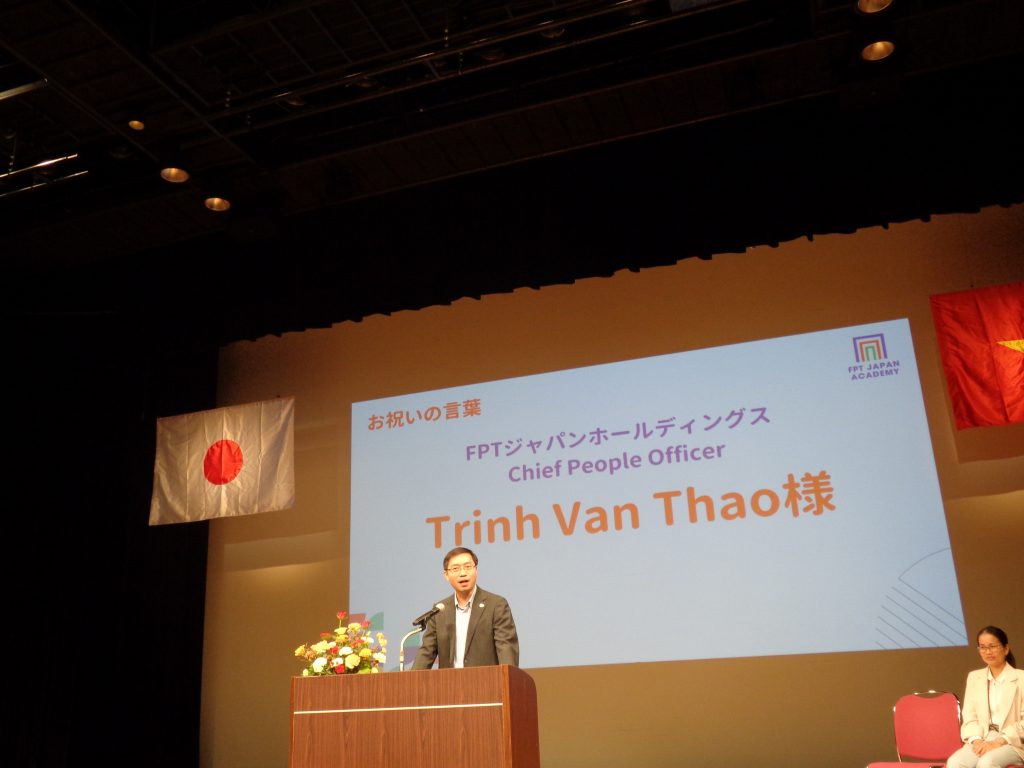 The other guests also hope that the students will take advantage of this opportunity to study hard, improve their communication skills in the host country, and at the same time become familiar with the learning and working environment. job in Japan, creating a foundation for a future career. More specifically, Anh Thao – CPO FJP – shared about the valuable learning opportunities in Japan through the credit exchange program and your future work opportunities in Japan in general and FJP. in particular.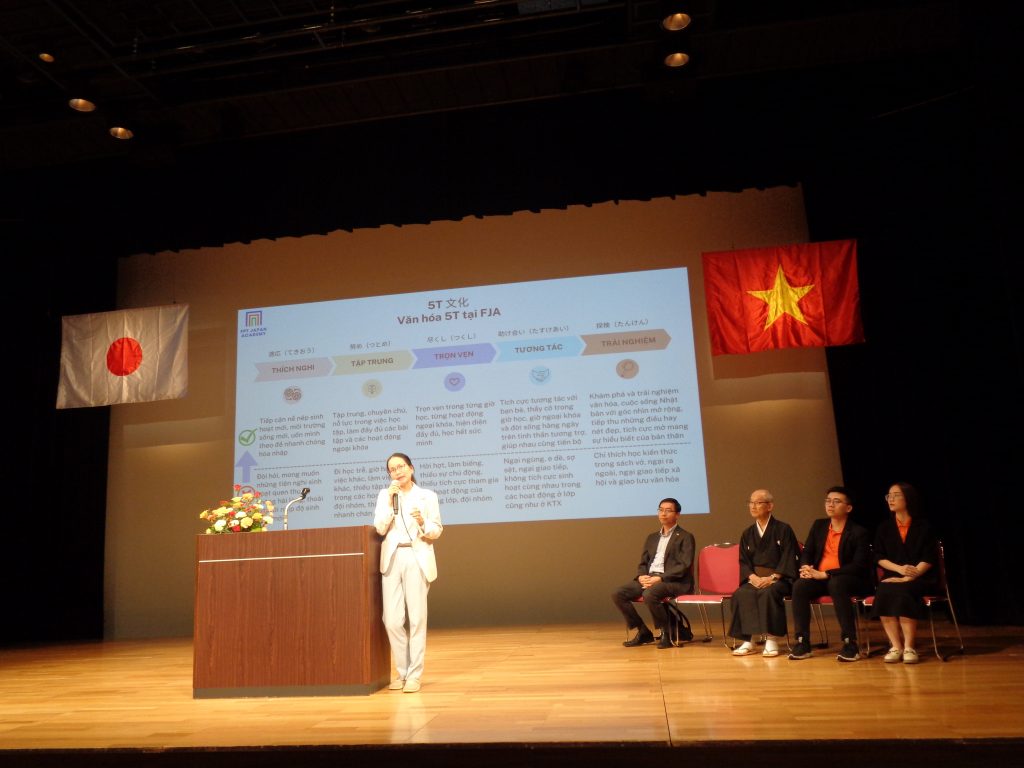 In addition, to help you best prepare for the upcoming 3-month journey, Ms. Hoa – FJP COO – shared about FJA's 5T culture (Adaptation, focus, integrity, interaction, experience). and information about life, culture and rituals in Japan.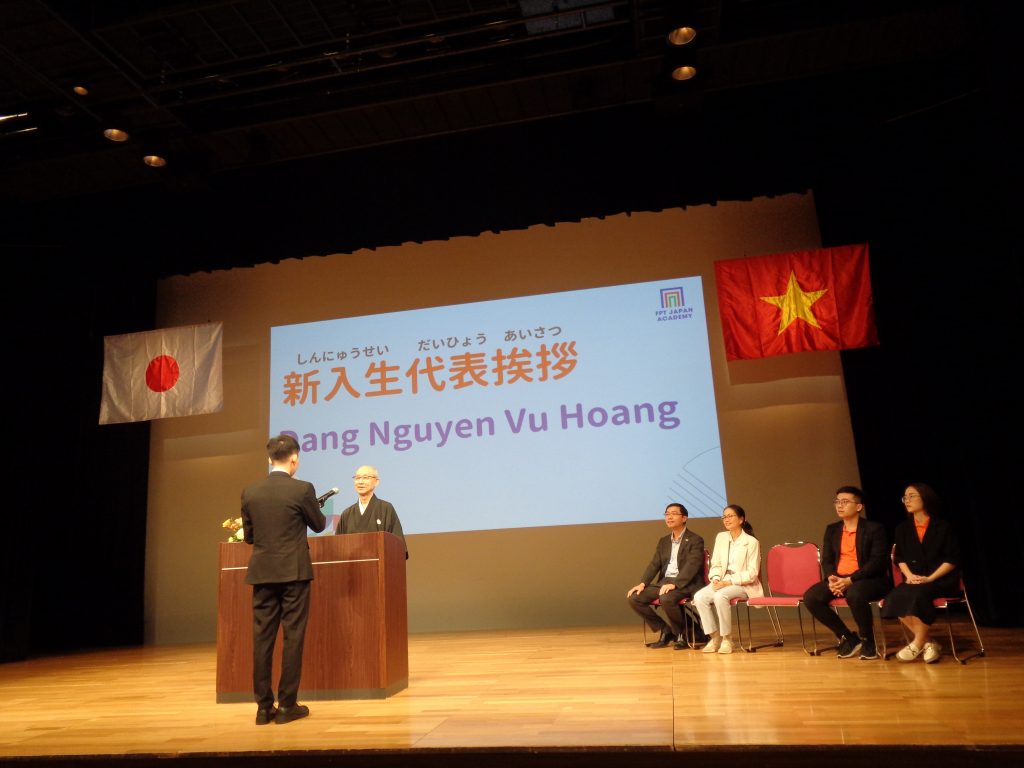 Responding to the words of guests and FJA teachers, student Dang Nguyen Vu Hoang, on behalf of the students, sent greetings and thanks to the principal and guests, promising to try their best to study.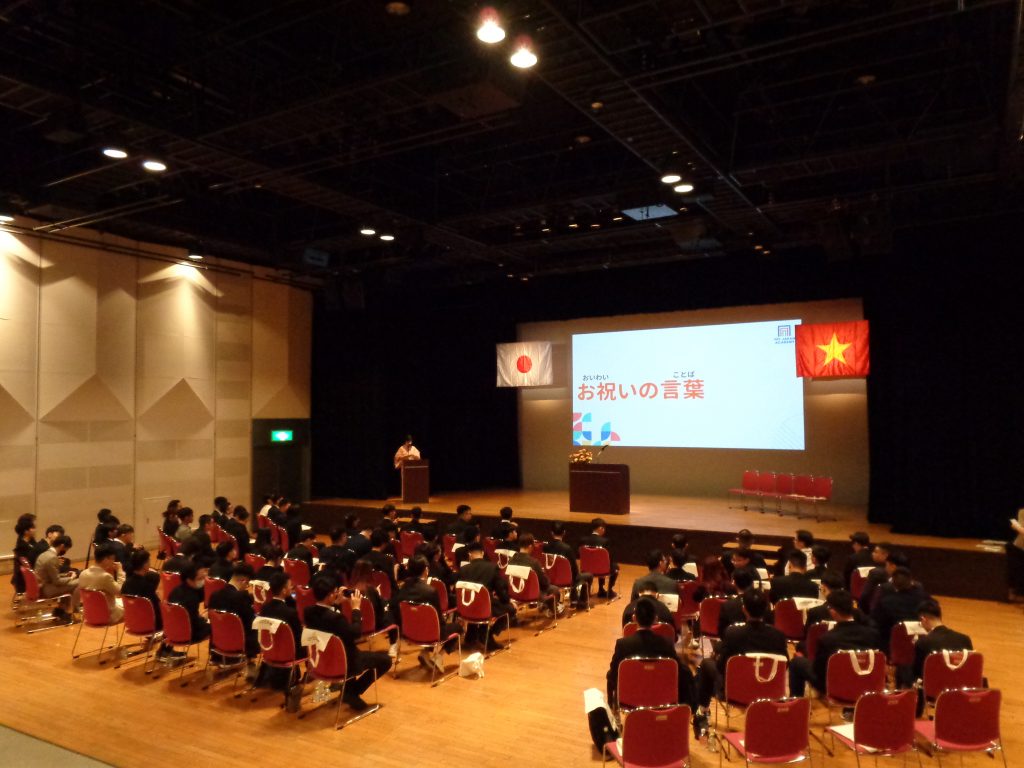 A journey full of interesting things will take place in the autumn weather of Japan. Hope you will "harvest" a lot of things in 3 months!