SCHOOL ESTABLISHMENT HISTORY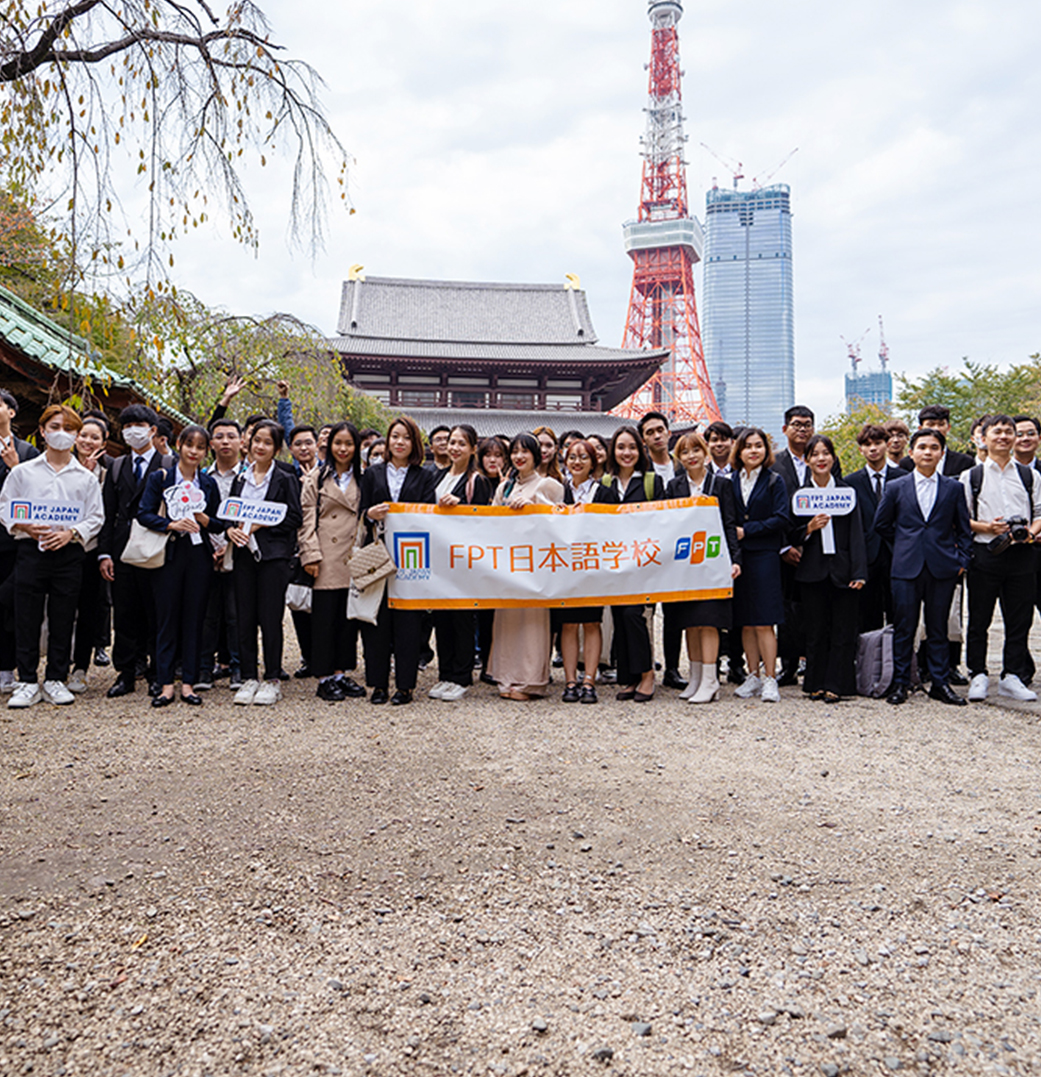 SCHOOL ESTABLISHMENT HISTORY
FPT Japan Academy (FPT Japan Academy) was established, developed and sponsored by FPT – Vietnam's leading Information Technology Group.
FPT Japan Holdings in Japan – Top 10 foreign technology companies , 2000+ employees with 450+ major customers in Japan.
Formerly the Center for Training and Development of Japanese Human Resources – FPT Japan, which used to train Japanese for more than 1800 Vietnamese people to come to Japan. Japan to study and work & settled under the Bridge Engineer training program for many years. In 2019, FPT established FPT Japan Academy in Japan with the mission of training a generation of experts who are good at Japanese, creating a real, real and real learning environment for young people who dream of becoming citizens. global, study, live & working in Tokyo – Japan – the largest city & most livable in the world. After graduation, students have the opportunity to continue to higher education or work at FPT Japan Company and other Japanese companies.