FPT Japan Academy held the Enjoy Japan program closing ceremony
The event took place on September 29 at FPT Japanese Language School (FPT Japan Academy – FJA) with the participation of representatives of FPT Japan Holdings (FJP) and students participating in the Enjoy Japan program. After 1 year of study, 19 students officially graduated.
Deployed from 2022, Go Japan and Enjoy Japan have received the attention of many employees and relatives. Accordingly, in addition to providing life support for long-term onsiters, FJP also supports employees' relatives to learn Japanese. All students after finishing the course improved their Japanese language proficiency. The factors of lecturers, lesson plans, and learning environment were also evaluated well.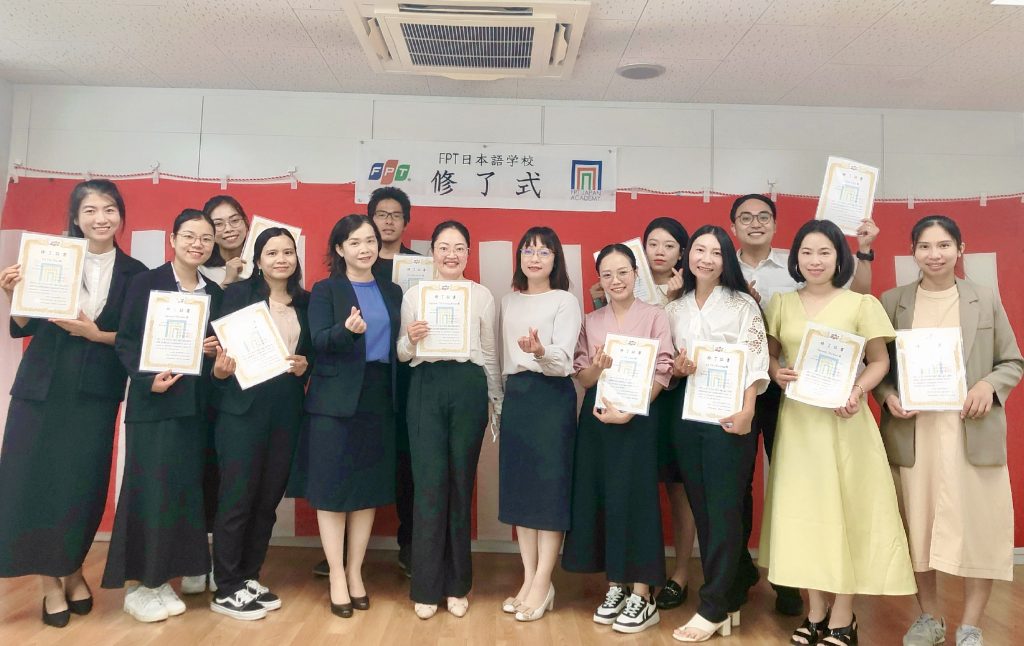 Currently, FPT Japan has nearly 2,700 employees. The company's current global employee ratio is 28%, of which 650 are Japanese. The company always aims to enhance employee experience, from training to daily work. The company's goal by 2025 is to reach 5,000 employees, of which 50% are Global citizens.