The welcome ceremony of the 5th course of FPT Japan Academy was held this morning, May 10 with the participation of nearly 50 students.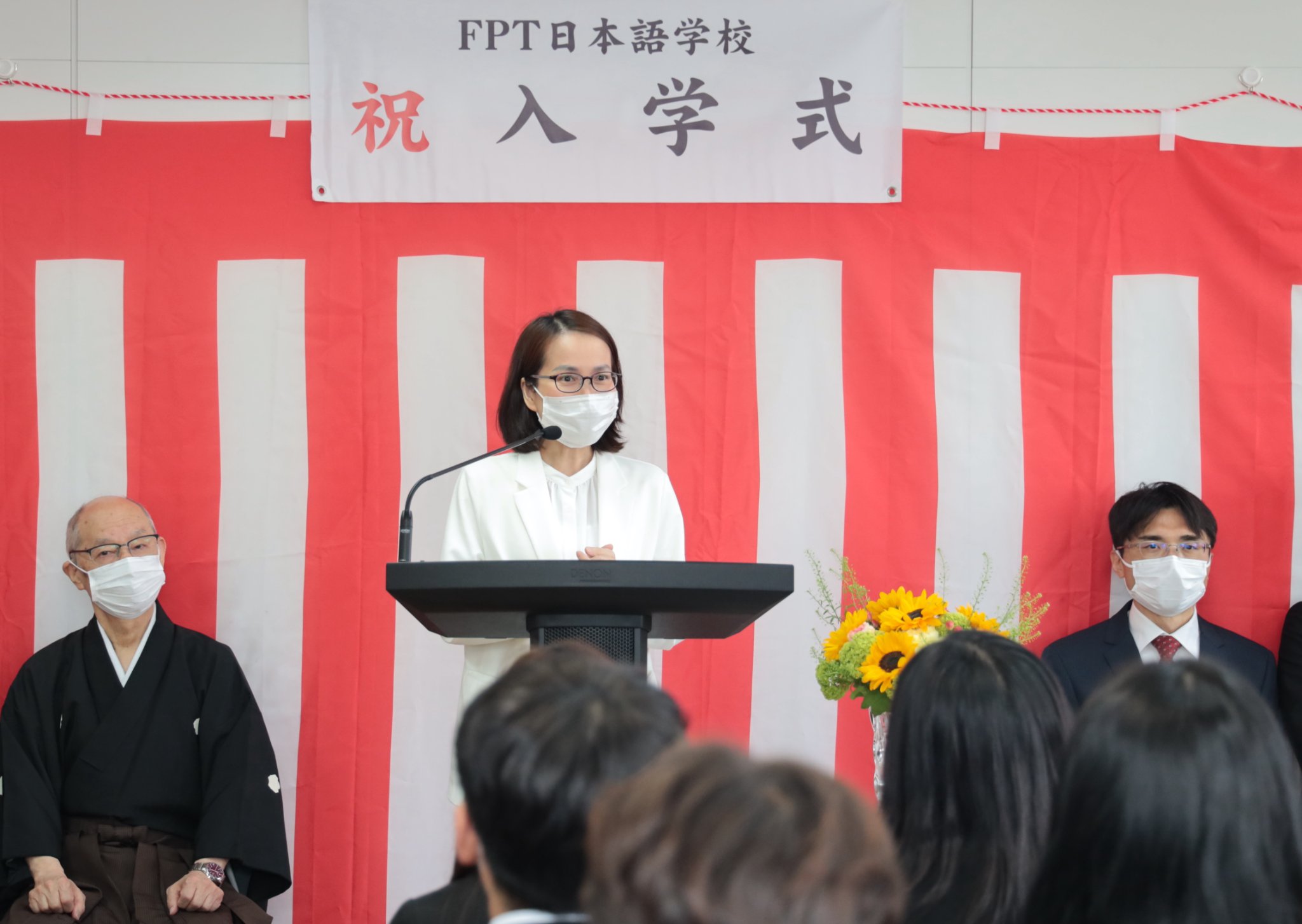 The ceremony was attended by representatives such as Senior Advisor of FPT – Mr. Ogawa Takeo, COO of FPT Japan Pham Thi Thanh Hoa, Professor Kuroda Hideo – Principal of FJA and teachers and students.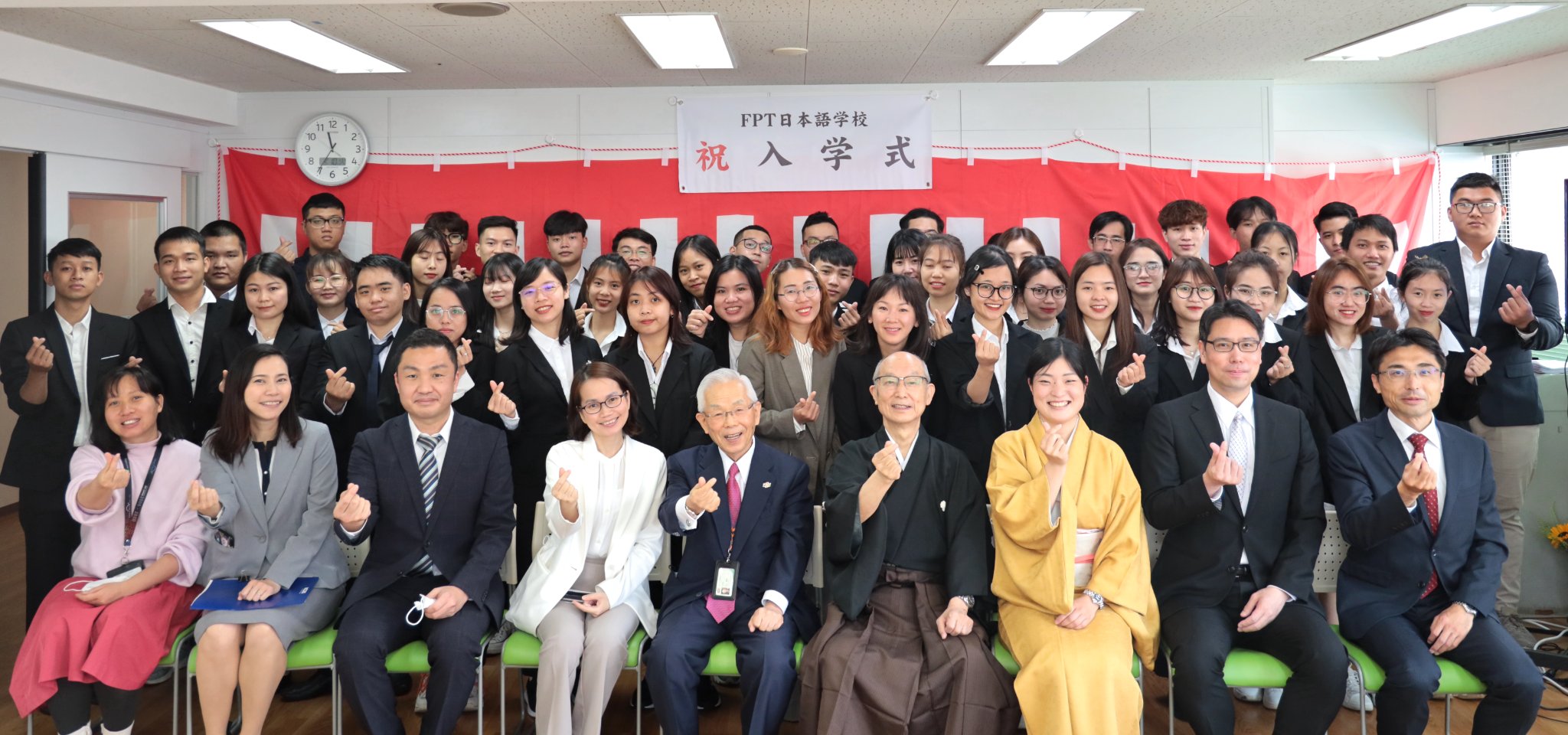 Senior Advisor of FPT said that Vietnamese engineers will be highly appreciated in Japan if they speak Japanese well. Therefore, students should study and prepare for the next lessons at home so that they can easily discuss with the teacher at the class. FPT Japan Academy provides training programs with practical knowledge for future jobs. Besides, the academy is located near the Ueno area which will be a good environment for students to learn about Japanese culture.
COO of FPT Japan Pham Thi Thanh Hoa said that today is the starting point in the journey of students. She hopes that the 2-year study period will bring valuable knowledge and experiences in everyone's life.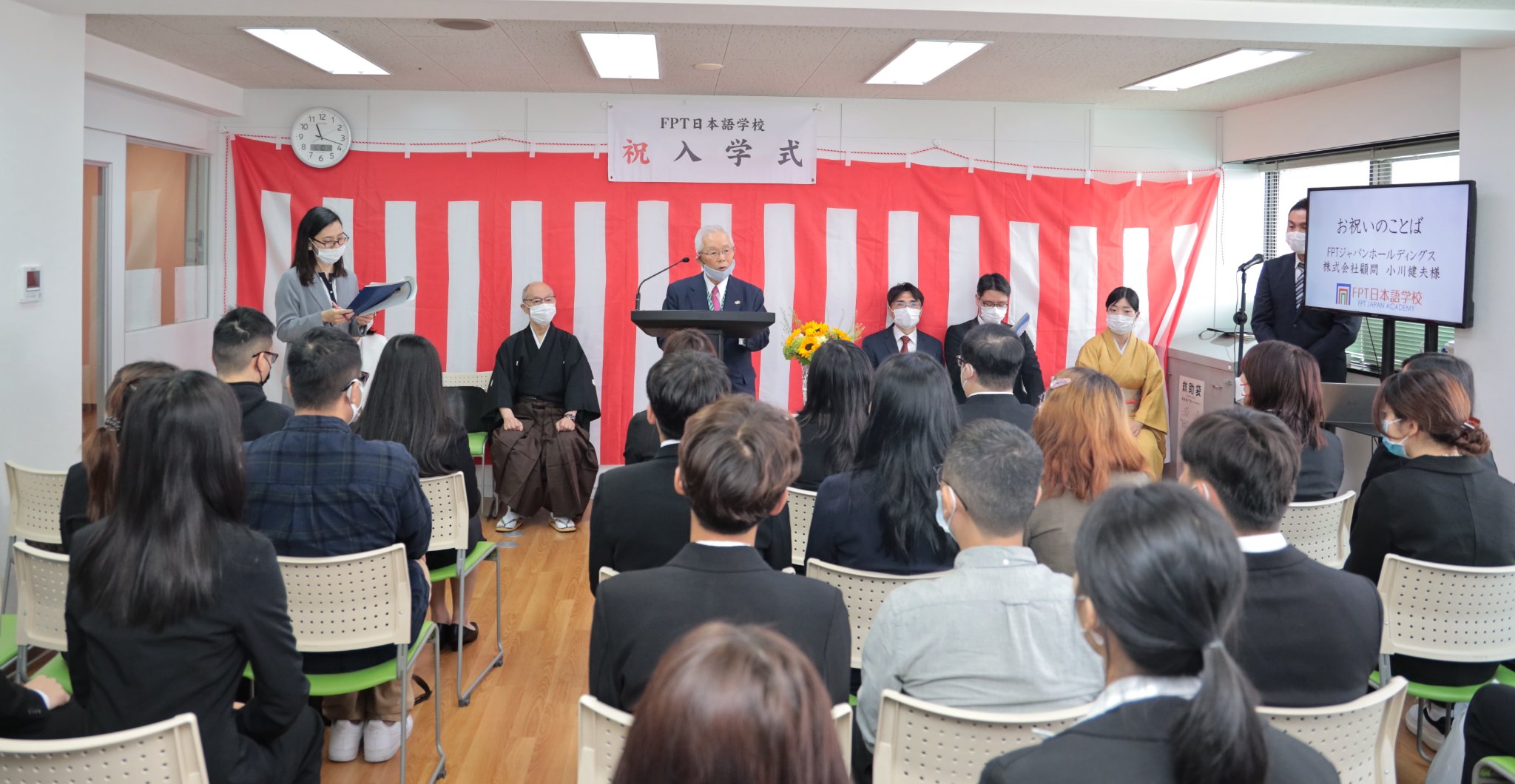 Studying abroad is an opportunity for students to manage their own health and time. Professor Kuroda Hideo – Principal of FJA said that the academy will try to stand side by side with students in the process of accumulating knowledge.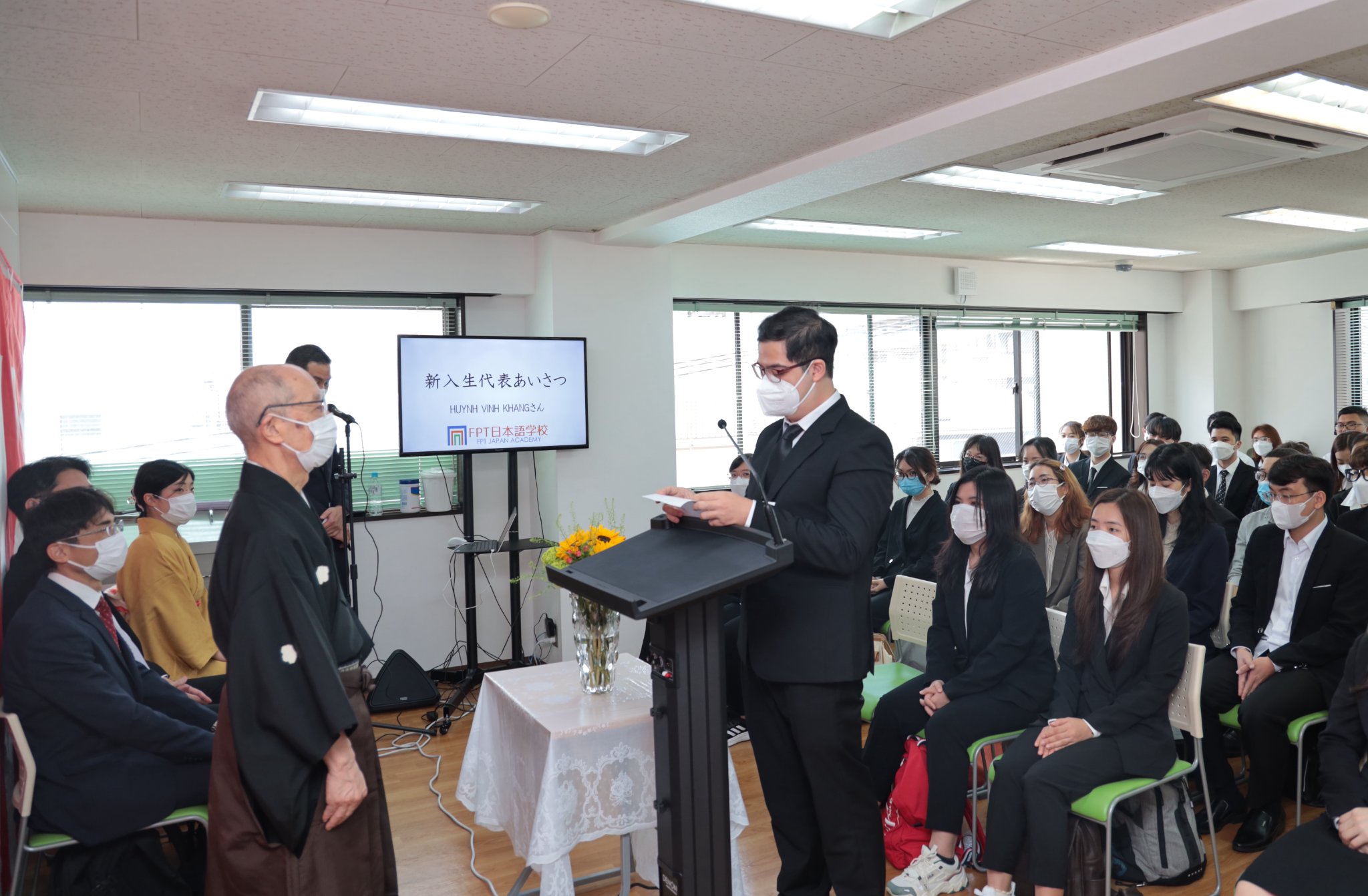 FJA has started to enroll international students from countries around the world to create a real learning environment for young people from April 2022.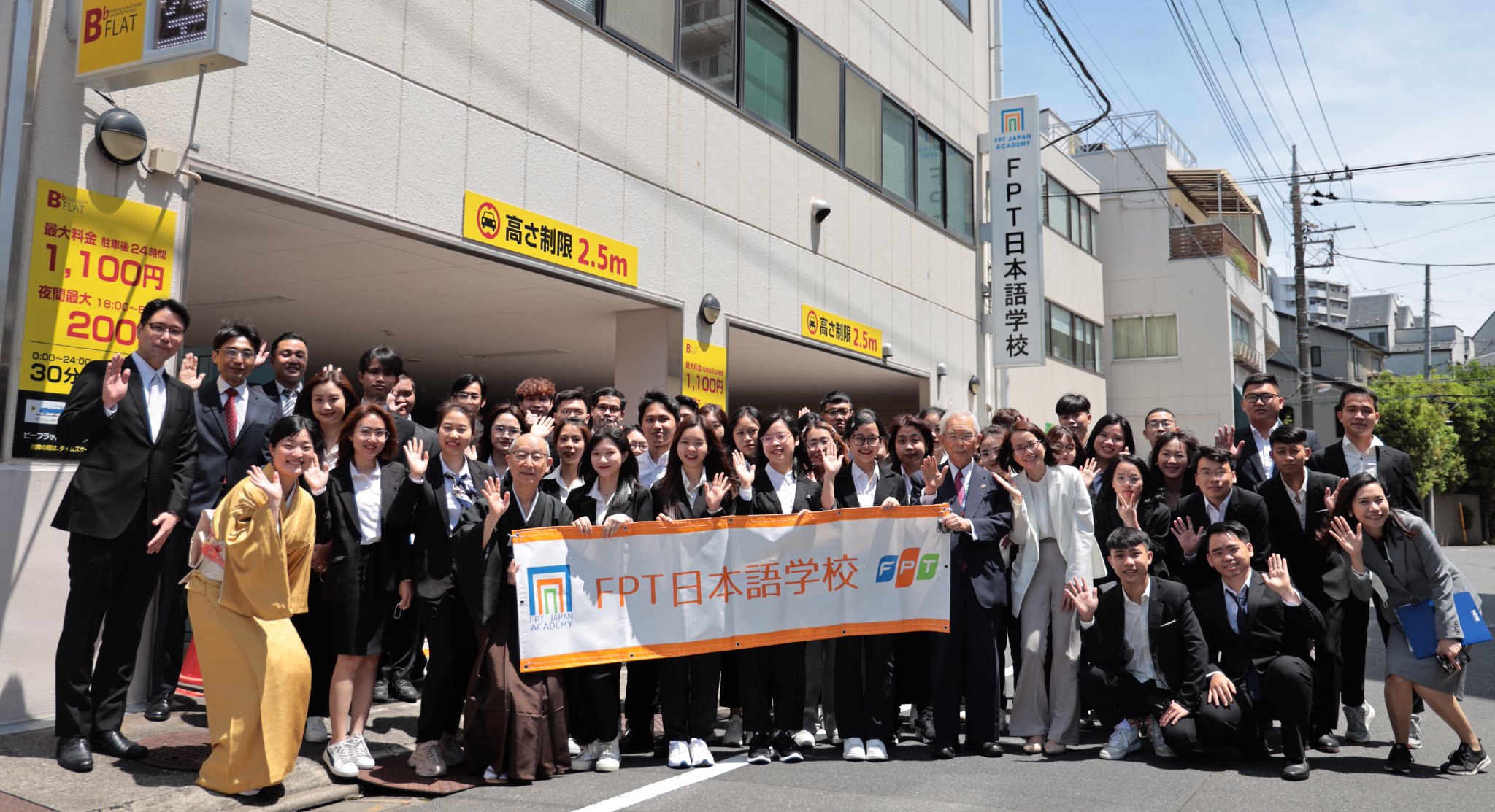 FPT Japan Academy welcomes nearly 50 students
FPT JAPAN ACADEMY
4-3-5 Higashi Nippori Arakawa-ku, Tokyo 116-0014
Email: 
[email protected]
Website: 
https://fjpacademy.com/
Tiktok: 
https://www.tiktok.com/@fptjapanacademyy
Youtube: 
https://bitly.com.vn/isqc88
 Hotline
Ha Noi & Đa Nang: 0944 352 610
Ho Chi Minh City: 0971 023 041
Tokyo: 03-5615-1012
 Phone number: 03 – 5615 – 1012